Hygeia, is the name of our organic restaurant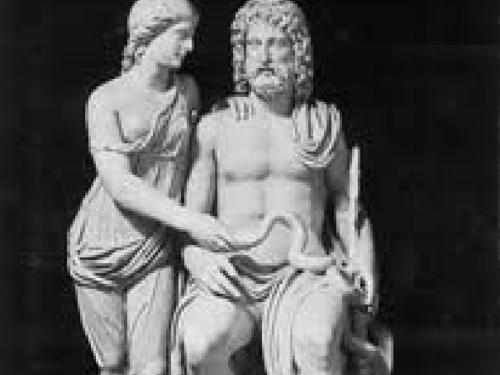 We chose this name not only because HIGIA, in ancient Greek Υγιεία or Hygieia, is a daughter of Asclepius, but also because according to Greek mythology means "health". Hygeia was the goddess of healing and cleansing and later also of the moon.
From his name comes the word "hygiene". His equivalent in Roman mythology was Salus.
"For a chef can transmit good vibes to his recipes, he must be first healthy and relaxed. In the same way that humility and love transform food, spiritual consciousness transforms those who make it. It is intended to cultivate a humble intention, celebrating the divine in the people you feed and preparing recipes with joy, light and much love, without expecting any recognition, that is spiritual kitchen…" Unknown author.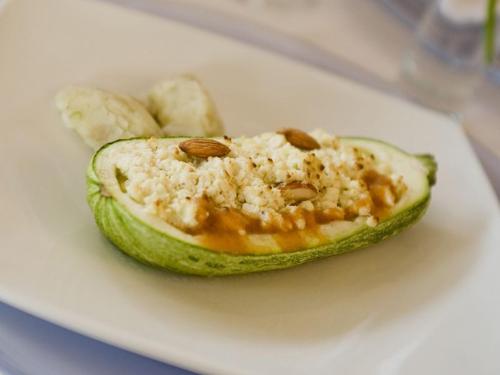 "In a world of disorder and disaster and fraud, sometimes only beauty can be trusted. Only artistic excellence is incorruptible. Pleasure cannot be bargained down. And sometimes the meal is the only currency that is real." Elizabeth Gilbert (Eat, Pray, Love)
At our restaurant Hygeia, you can enjoy a variety of dishes, both vegetarian and non-vegetarian with delicious organic vegetables and fruit grown on the premises.
Some of our specialties are the following:
Smoked Salmon Salad with Arugula, sliced Pears & Grapes
Mixed Green Salad with figs and Parmesan
***
Ricotta & Almond filled Zucchini, with tomato sauce over lemon rind potato puree
Yucca & Beans Burger with Mango & Passion Fruit Topping
***
Grilled Maple Glazed Salmon served over Chayote
***
Organic Chocolate Fondant & Black Berry coulis